My Blog
Posts for: August, 2017
By Modern Touch Dentistry
August 23, 2017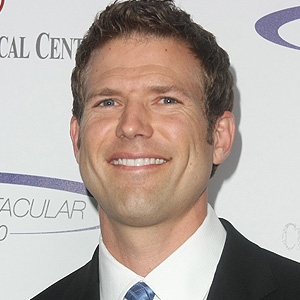 If we could go back in time, we all probably have a few things we wish we could change. Recently, Dr. Travis Stork, emergency room physician and host of the syndicated TV show The Doctors, shared one of his do-over dreams with Dear Doctor magazine: "If I [could have] gone back and told myself as a teenager what to do, I would have worn a mouthguard, not only to protect my teeth but also to help potentially reduce risk of concussion."
What prompted this wish? The fact that as a teenage basketball player, Stork received an elbow to the mouth that caused his two front teeth to be knocked out of place. The teeth were put back in position, but they soon became darker and began to hurt. Eventually, both were successfully restored with dental crowns. Still, it was a painful (and costly) injury — and one that could have been avoided.
You might not realize it, but when it comes to dental injuries, basketball ranks among the riskier sports. Yet it's far from the only one. In fact, according to the American Dental Association (ADA), there are some two dozen others — including baseball, hockey, surfing and bicycling — that carry a heightened risk of dental injury. Whenever you're playing those sports, the ADA recommends you wear a high-quality mouth guard.
Mouthguards have come a long way since they were introduced as protective equipment for boxers in the early 1900's. Today, three different types are widely available: stock "off-the-shelf" types that come in just a few sizes; mouth-formed "boil-and-bite" types that you adapt to the general contours of your mouth; and custom-made high-quality mouthguards that are made just for you at the dental office.
Of all three types, the dentist-made mouthguards are consistently found to be the most comfortable and best-fitting, and the ones that offer your teeth the greatest protection. What's more, recent studies suggest that custom-fabricated mouthguards can provide an additional defense against concussion — in fact, they are twice as effective as the other types. That's why you'll see more and more professional athletes (and plenty of amateurs as well) sporting custom-made mouthguards at games and practices.
"I would have saved myself a lot of dental heartache if I had worn a mouthguard," noted Dr. Stork. So take his advice: Wear a mouthguard whenever you play sports — unless you'd like to meet him (or one of his medical colleagues) in a professional capacity…
If you would like more information about mouthguards, please contact us or schedule an appointment for a consultation. You can read more in the Dear Doctor magazine article "Athletic Mouthguards."
By Modern Touch Dentistry
August 08, 2017
Once they learn to walk, there's no stopping most children. Sometimes it can be a little jarring, as when you discover your toddler on top of the kitchen counter reaching in the cupboard on tip-toes for a snack!
Fortunately, children are fairly resilient. Unfortunately, they're not invincible — some of their adventures could result in physical injuries, especially to the highly vulnerable area of the mouth.
Even if you've carefully "child-proofed" your home, it's still best to be prepared for mishaps. Here are 3 common dental injuries and how to handle them.
Soft tissue injuries. Making contact with the ground or hard objects like furniture can injure the lips, tongue, cheeks or gums and cause bleeding, cuts or bruising. First, clean the area with clean water and a cloth or gauze as best you can, making sure there aren't any trapped pieces of tooth or dirt. Apply gentle, continuous pressure with a clean cloth to control bleeding, and apply ice packs or cold compresses for swelling. Don't apply bleach, aspirin or similar medications to open wounds. If the bleeding won't stop or the wounds look serious or deep, go to an emergency room.
Chipped or displaced tooth. A blunt force mouth injury can chip or push (displace) teeth out of position. In this case try to save any chipped pieces you find — your dentist may be able to re-bond them to the tooth. A displaced tooth is a dental emergency, so contact your dentist immediately. Don't try to re-position the tooth yourself unless it's completely knocked out.
Knocked-out tooth. Actions to take with a knocked-out tooth depend on whether it's a permanent or primary (baby) tooth. If permanent, rinse the tooth with clean water. Handle it by the crown (never by the root) and gently place it back in the empty socket. If that's not possible, place the tooth between your child's cheek and gum (if the child is old enough not to swallow it by mistake. You can also place it in a glass of cold milk. Get to a dentist or an emergency room as soon as possible — minutes count for a successful reattachment. Conversely, don't try to put a primary tooth back in its socket — you could damage the developing permanent tooth beneath the gum line. But do see a dentist as soon as possible for an examination.
If you would like more information on responding to mouth injuries in children, please contact us or schedule an appointment for a consultation.